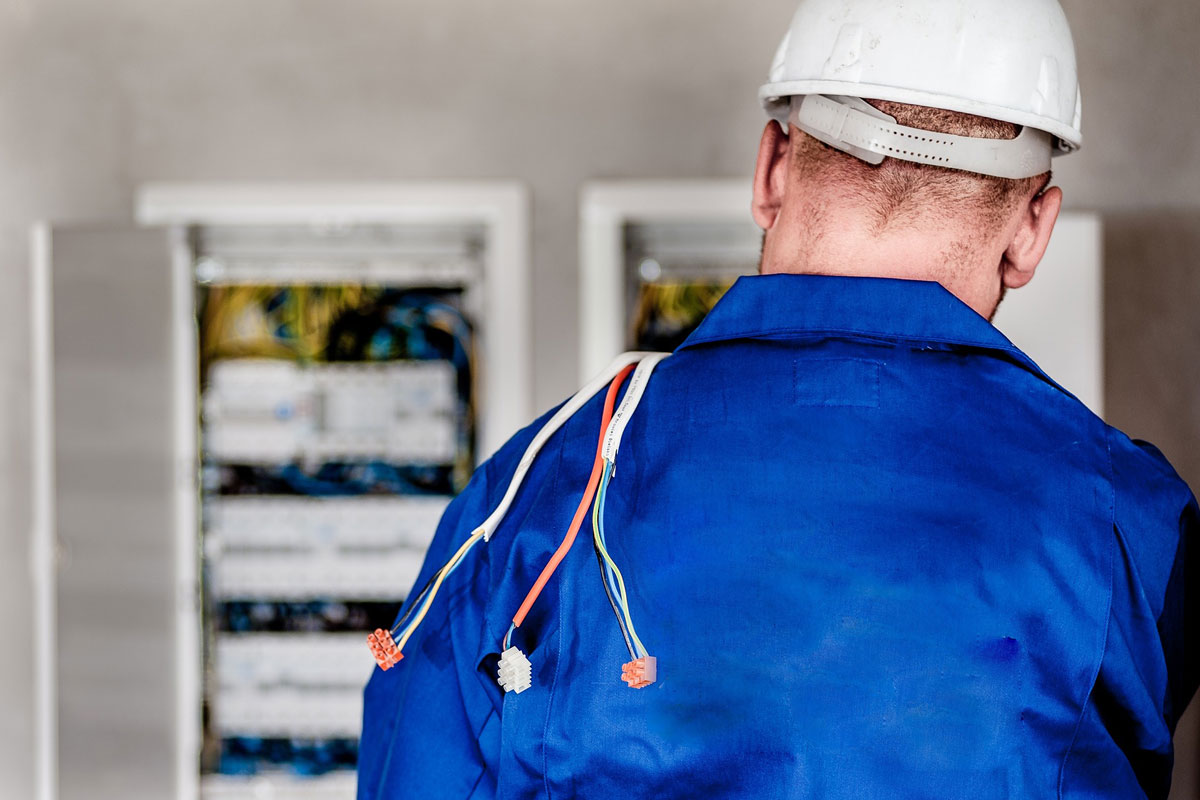 MODULE BOX
Solutions designed with the installer in mind
The wiring of the electrical panels and of the analogical peripheral components calls for a large amount of time to be spent in the implementation phase, and can be extremely problematic if the need arises to complete the operation on site. For this reason, we have created a full range of products that can simplify the work of installers of monumental clocks. The MODULE BOX series is composed of a number of units equipped with a microprocessor which can interface with and control the various devices in a bell tower. Easy to wire, flexible and safe, the MODULE BOX range of products represents a new approach to monumental clock systems.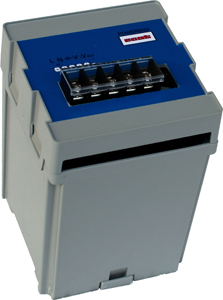 POWERBOX
This device serves to feed other modules from the MODULEBOX range (up to 10 modules). Taking power from the mains voltage, it generates a voltage of 12 VDC in accordance with the specifications established by ECAT for use on bell towers (voltage stability, protection against overvoltages, immunity to interference).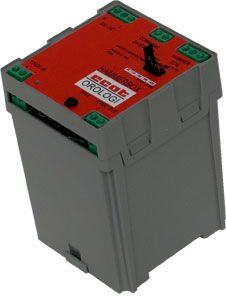 HAMMERBOX
This device features a circuit that enables it to activate the electro-hammers (both external and internal) with no need for power contactors and rectifiers. It can be driven by a 220 VAC or 24 VAC command. HAMMERBOX can drive the electro-hammer directly, managing the duration of the command impulse.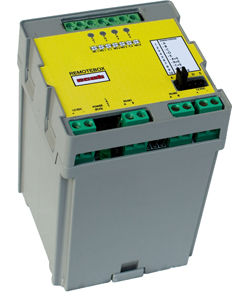 REMOTEBOX
Usually used in the general electrical panel in a bell tower, REMOTEBOX contains the remote relays associated with the PUNTO SP1 master clock, to which it is connected via a 485 bus. This device enables the number of outputs that can be controlled via the PUNTO SP1 master clock to be increased to a maximum of 44.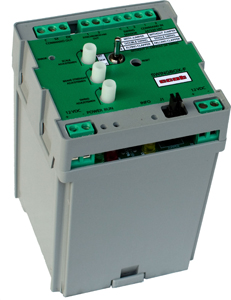 SWINGBOX
This device enables the amplitude and duration of the bell oscillation (ascent and descent) to be actioned and controlled electronically. It can be connected to an existing motor, replacing the mechanical control system, with no need for any form of structural intervention. As a true electronic controller, and not simply a timer or PLC controller, the device can manage the safety parameters linked to the oscillation, rendering the management of moving bells extremely safe.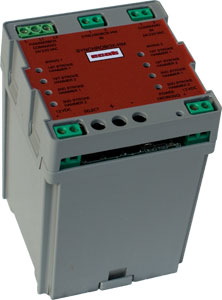 SYNCHROBOX
This device is used to synchronise the hammer sound with the sound of the moving bell. It enables each bell to be synchronised with up to two electro-hammers.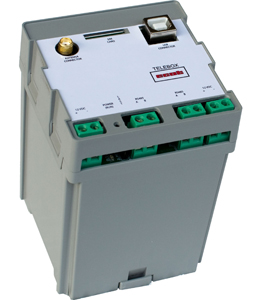 TELEBOX
This device is used to control PUNTO SP1 clocks via GSM. TELEBOX enables 4 different remote commands: execution of an IMMEDIATE EVENT; STOP SOUNDS; activation of SPECIAL PROGRAMMING; SUSPENSION AND/OR REACTIVATION OF SOUNDS. These operations can be performed via: VOICE INSTRUCTIONS; SMS; APP FOR SMARTPHONES (ANDROID and IOS).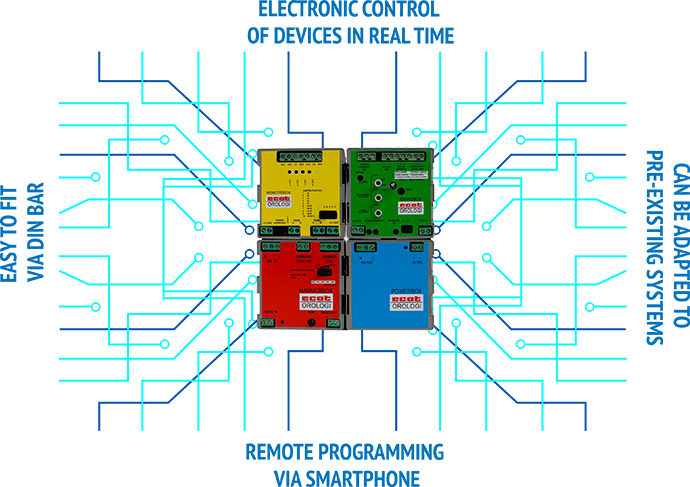 TECHNICAL SPECIFICATIONS
POWERBOX
• Power supply: 220 VAC • Output: 12 VDC
HAMMERBOX
• MBX1004001: 12 VDC power supply; command impulses from 24 VAC to 220 VAC • MBX1004002: 220 VAC power supply; command impulses 220 VAC
Contact wear due the passage of the direct current is totally eliminated • The duration of the impulse can be adjusted to optimise the hammer strike speed • The danger of coil overheating due to defects in the command contact is also eliminated.
REMOTEBOX
Communication protocol: RS485 • Power supply: 12 VDC • Number of outputs/relays: 4 • Enables the traditional electric line to be fully replaced with a 3-wire digital bus
SWINGBOX
• Real-time electronic control of the bell oscillation • 7 feedback parameters for managing faults/anomalies • Configuration of oscillation amplitude and braking • Command impulses from 24 VAC to 220 VAC • Power supply: 12 VDC • No programming terminal required
• MBX2004001: system designed for use with mechanical micro-clutch
• MBX2004002: system designed for use with a contactless proximity sensor
SYNCHROBOX
Electro-hammers that can be managed: 2 • Hammer strokes that can be managed: 4 (2 for each side) • Configuration and real-time display of the intervention intervals • Command impulses from 24 VAC to 220 VAC • Power supply: 12 VDC
TELEBOX
Remote control via VOICE, SMS, SMARTPHONE APP • Parameters that can be managed: control of incoming calls, SMS blackout alert, SMS malfunction alert, SMS operation confirmation • Operations that can be performed: execution of an immediate event, stop sounds, implementation of special programming, suspension and/or reactivation of sounds • Communication protocol: RS485
OVO GALLERY
Click on one of the following links to discover the Telebox app and our YouTube channel